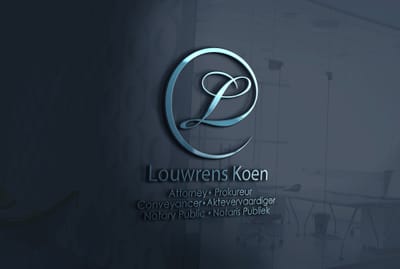 Louwrens Koen Attorneys, Conveyancers and Notaries
are a boutique law firm, which believes that all clients must enjoy quality and cost effective legal services. We have a modern outlook and have offer technological legal solutions without compromising on traditional values.
Our Conveyancing Services include:
Approachable friendly conveyancer who will assist you through the whole purchase and transfer process
Free offer to purchase/deed of sale download service
Assistance with the completion of offer to purchasers
Written conveyancing quotations
Negotiating property transfer fee's
Free first consultation to discuss your property transfer needs
Registering the transfer of residential, sectional title, commercial, industrial, agricultural and recreational real estate
Negotiating and drafting real estate agreements
Assistance with purchasing and developing residential and commercial real estate
Preparing and submitting the registration of mortgage loans, surety and collateral bonds for institutional and private clients
Preparing and registering all notarial bonds for institutional and private clients
Preparing and registering notarial deeds (including servitudes, deeds in respect of sectional title schemes, lease agreements, notarial tie agreements)
Undertaking real estate due diligence investigations
Advising on the financial structuring of real estate transactions
Advising on real estate taxes (transfer duty, value added tax and capital gains tax)
Assisting non-resident purchasers and sellers of property in the countries in which we operate
Advising on and drafting of commercial and residential leases
Assisting with real estate sub-divisions and consolidations
Advising on the establishment and registration of townships
Advising on deceased and insolvent estate property transactions
Assisting with the planning, developing and registering of sectional title schemes, retirement villages, recreational estates and golf course estates
Assisting with commercial real estate structuring
Louwrens Koen
was admitted as an Attorney in 1995 after completing his Blc LLb degrees from the University of Pretoria. He is also an admitted Conveyancer, Notary Public and University Guest Lecturer in Conveyancing and Notarial Practice. He is also the author of hundreds of legal articles on the worldwide web.
Also visit the following websites to find out more about our innovative approach and services:
• www.antenuptialcontracts.co.za - Antenuptial Contracts explained and registered. Easy online registration process.
• www.conveyancing24.co.za - Property Law, Conveyancing, Sectional Title and Transfer costs explained.
• www.liquidation24.co.za - Liquidation of Companies and Close Corporations comprehensively explained. Free initial consultation.
• www.notary24.co.za – Comprehensive Notary Public, Apostille, Authentication and document legalisation services.
• www.trusts24.co.za -Trust Law explained. Easy online registration process.